It's Time to Go Covert at the 36th Annual Congress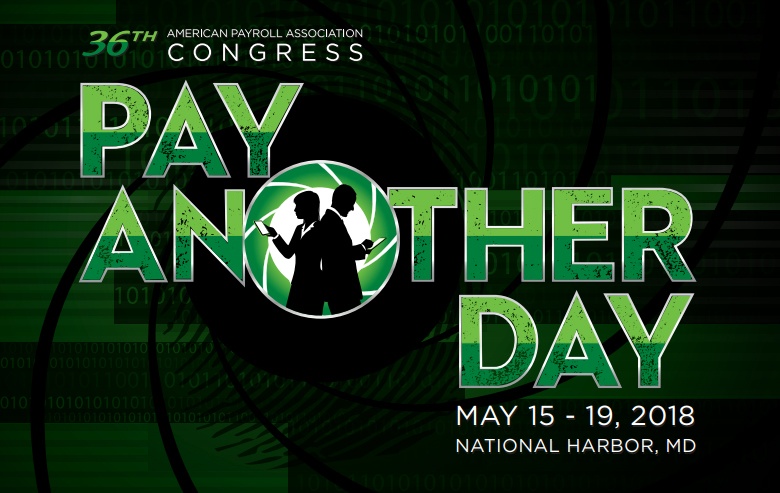 Payroll professionals would be the first to tell you—like a stealthy secret agent—if they're doing their jobs correctly, no one should ever know about all the hard work it takes to accomplish their mission. Whether it's stealing a top-secret cryptographic device, investigating an international diamond-smuggling ring, or processing payroll for 50, 1,000, or 10,000 employees, spies and payroll professionals alike need little fanfare for motivation.
Luckily, American Payroll Association (APA) members will have some support now that they are at the 36th Annual Congress, "Pay Another Day."
Welcome to National Harbor, Maryland!
While you're here, take advantage of all the resources offered at this year's Annual Congress—from more than 180 workshops to the numerous networking events to the largest payroll Expo in the world. Jump into the action like James Bond does from a snow-covered cliff in the 1977 film "The Spy Who Loved Me." Much like Bond's Union Jack-emblazoned parachute that saves him from freefalling to an icy demise, the APA's members can count on the 36th Annual Congress to guide them to a safe landing.
So, accept the challenge and enhance your payroll understanding over the next five days. Maybe there will be a bag of bullion waiting for you at the end of your mission.
"In my business, you prepare for the unexpected." –James Bond ("License to Kill")